The Rock Creek Morris Women
The Official National Capital Women's Morris Team

Buy Rock Creek Merchandise online!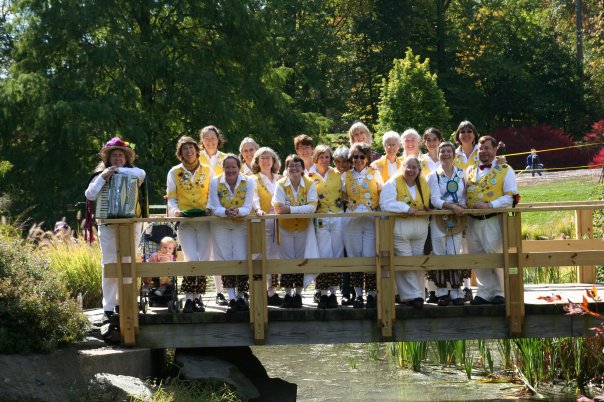 More pictures may be found on our Photo Gallery Page.
Where to See Us:
Our schedule of events and appearances can be found here.
Or find us on Facebook

Members - sign up for events here.





The Rock Creek Morris Women practice every Wednesday night from 19:30 to 21:30 at Takoma Park Middle School (7611 Piney Branch Road) in Silver Spring, Maryland. We are available to perform at any event in the Washington, DC area, and frequently elsewhere.
To arrange for a performance, contact Louise Neu at (301) 927-6373, or send us an email.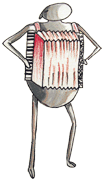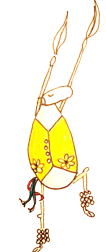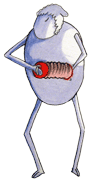 Morris Dancing is a ritual dance tradition from the Cotswold region of England. The dances were originally intended to celebrate the passing of winter and to promote the growth of crops, beasts, and humans. The ringing of bells and the clashing of sticks drives off unfriendly powers and awakens the earth from its winter slumber. The lively steps and waving handkerchiefs lift people's spirits and inspire the crops to grow tall. In ancient times, people believed that the magic of the Morris was needed each year to bring the renewal and rebirth of spring.
The exact origins of Morris dancing are unknown. The earliest written reference to the Morris appeared in the 15th century, and the dance was already considered ancient at that time. Some think that the word Morris is a corruption of "Moorish," and that the dance was introduced to Europe by the Moorish conquest of the Iberian peninsula. Others think that the origins can be traced even further back in time, and that today's Morris dancers are the cultural descendants of practitioners of pre-Christian seasonal rites. Whatever its origins, the Morris was nearly lost during the Industrial Revolution, as were many other forms of folklife. However, due to the efforts of folklorists and ethnomusicologists, a renewed interest in folk traditions in the early 20th century fostered a revival of Morris dancing. It was through this revival that the Morris came to America.
Some think that the Morris was traditionally danced only by men. However, there is documentary evidence that women did dance the Morris. In fact, in some cases (particularly during wartime), women dancers are credited with keeping the tradition alive.
We invite onlookers to share in the Morris spirit. If you would like to be an active participant in the preservation of this ancient tradition, contact the Rock Creek Morris Women at (301) 927-6373.
We wish you good luck, health, fertility, and prosperity!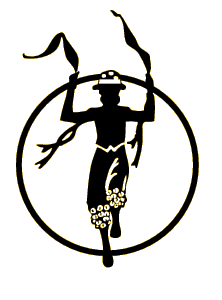 Here is a page dedicated to the memory of Martha Hayes , who passed away in November 2000.
---
Our site wins awards!
| | |
| --- | --- |
| The staff of Washington DC City Pages selected our site as a "Community Asset", and gave us this nifty button. | |
| And shortly afterwards, DC Online selected us, and gave us this button. | |
---
This page is maintained by Curt Harpold
(curt@uswet.com)