Curt's SCUBA Page
A collection of SCUBA-related resources.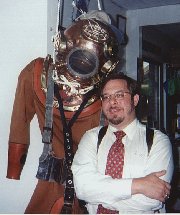 I've been a SCUBA diver since 1972, and an instructor since 1989. Diving is my favorite sport, and I'm always looking for dive buddies and new places to go.
I am a PADI Master Instructor (PADI's highest instructor rating), as well as a PSAI Closed-Circuit Rebreather Instructor Trainer and a TDI Rebreather and Decompression Procedures Instructor.
I primarily teach courses through Patriot Scuba, in Occoquan Virginia. If you'd like to know what classes and trips I have coming up, you can click here for my calendar.
I am also the US Agent for Rebreathers Australia, a manufacturer of Closed Circuit Rebreathers in South Australia.
I travel a lot in the course of my day job, and I'm fortunate that my company lets me stay weekends most of the time so I can try new dive sites. Between business travel and running a couple of dive trips per year, I've had the opportunity to see some great places including Monterey CA, Cozumel, Belize, the Cayman Islands, the Bahamas, Australia's Great Barrier Reef, Papua New Guinea, the Galápagos Islands, Malaysia, the Red Sea, Chuuk, Palau, and Yap.
The Photo Gallery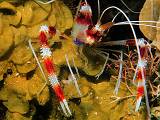 Over the past several years, I have been taking a camera with me on many of my dives. This has helped me to take a new look at sites I have visited many times, and has renewed my interest in finding some of the small details of these sites which are often missed.
I only recently moved into the digital age, as far as underwater photography is concerned. For years, all the photos I took were on film (slides), then scanned in for the web site.
Since 2008, I have been shooting digital images, first with a couple of point-and-shoot cameras in housings from Intova, and now (since November 2012) with a Sony RX100 in a Recsea housing.
Click here to see some of the underwater photos I've taken.
SCUBA Training and Other Resources
Diving is a safe, low-impact sport that almost anyone can enjoy. It does have its risks, though, so it is important to seek out training from a professional, rather than have a friend show you how.
There are a number of reputable SCUBA training agencies around the world. Listed below are several (though certainly not all) of them. Each has a few minor differences, but by and large, they all aim at the same goal - training safe divers. The most important difference is not the training agency, but the individual instructor.
For information on training, feel free to drop me a message, but you should also visit some of the following training agencies:
In addition, the following are good resource sites:
I originally put this page together when I was volunteering as a Pod Host on the tripod.com service. I was one of the Pod Hosts of the Watersports Pod, and hosted the SCUBA section of this pod after winning their "Best of Pod" award.
Unfortunately, Lycos bought out tripod and replaced the excellent pod system with a chaotic mish-mash of unregulated clubs.
You can still go to tripod for free web hosting, but the pods - the unique community that made tripod a worthwhile place to hang out, are gone forever.
---
This page is maintained by Curt Harpold
(curt@uswet.com)