Welcome!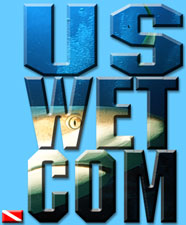 US Wet is the new web home of Curt Harpold, where I discuss my various interests, most of which (though not all) have something to do with water.
So, come on in, make yourself at home, and look around. While you're here, learn about SCUBA diving, get a look at some of my underwater photos from all over the world, find out about my sailboat (come sailing on the Chesapeake Bay some time), discover the Morris Dancing group for which I am the musician, or just visit my hotlist to find somewhere else groovy to go.
I now have a Blog! Come and check it out.

And, if you have RealPlayer , you can listen to the best radio station on the internet.
---
This page is maintained by Curt Harpold
(curt@uswet.com)